There are a few things that make Snowmageddon seem less blah/death when it rolls in near the holidays. Everyone has their own favorite thing that makes gray days and hypothermia seem reasonable. Here are a few of mine.
1. When this guy does this thing. The Grinch is always cooler before love makes his heart explode.
2. When these kids let loose. This is forever watchable.
Are there Peanuts dance competitions? There should be.
3. When you see images from your childhood Christmas favorites that should very well be terrifying, but are negated due to yuletide magic.
Undead Scrooge Bill Murray
4. When the Krampus expands his sphere of influence. He'll hit you with sticks!!!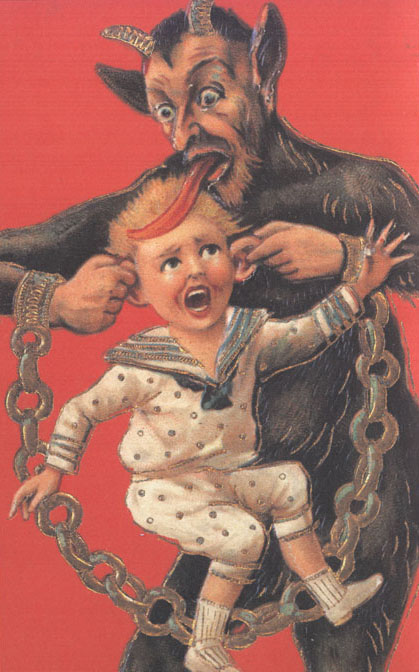 He also licks your face.
.
There are more, but thinking is hard sometimes. So, instead of thinking, I'll just promote
these
holiday cards. You can buy them. You can give them away or keep them. I like drawing snow even though I'm not a huge fan after about two days of it just laying around everywhere.
I think we've been able to come up with some other neat stuff to make.
Here
is where you can look at and/or purchase that stuff.
Happy whatever kind of holiday or seasonal thing you celebrate!